AOIFE O'DONOVAN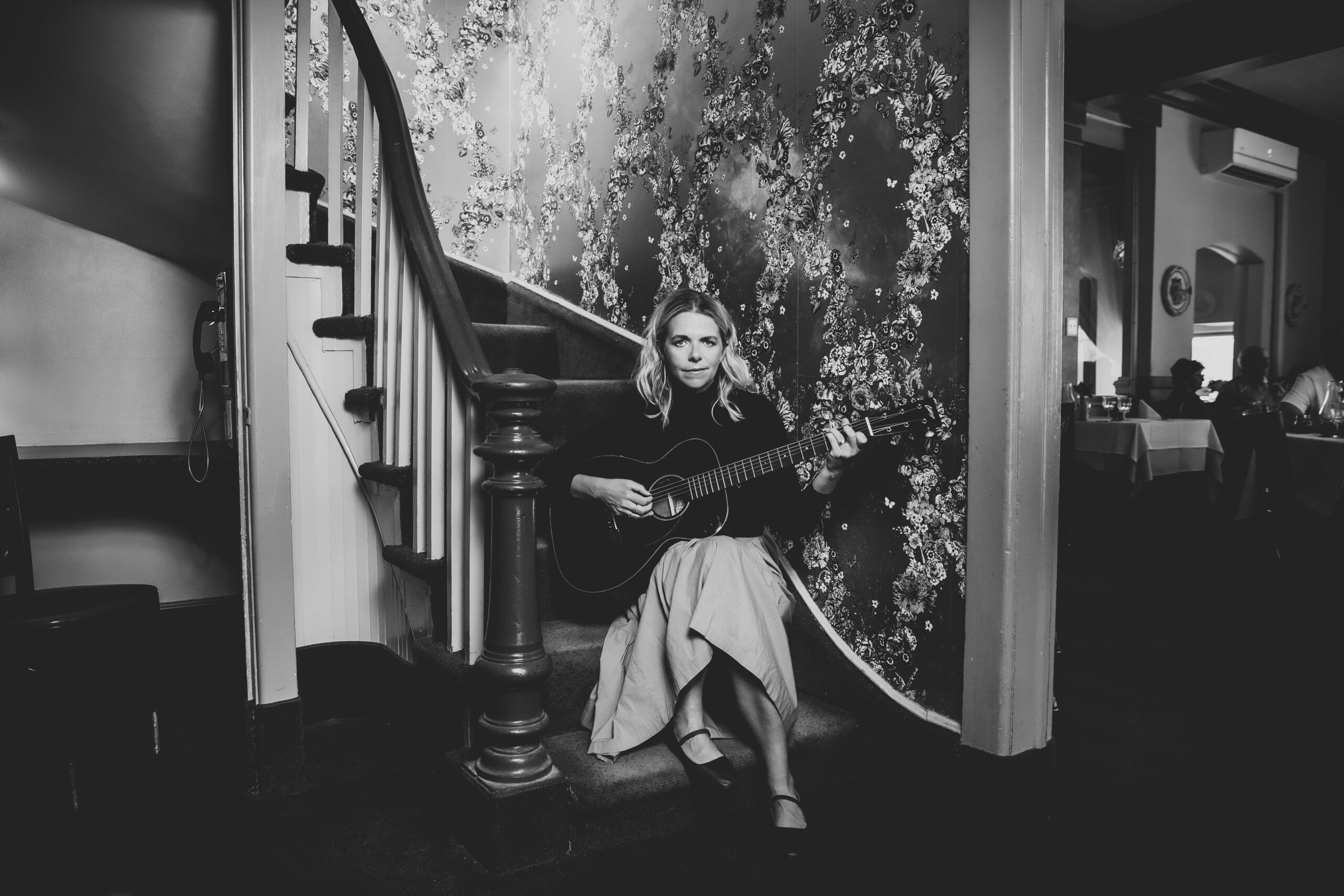 GRAMMY Award-winning artist Aoife O'Donovan operates in a thrilling musical world beyond genre.

Deemed "a vocalist of unerring instinct" by The New York Times, she has released three critically-acclaimed and boundary-blurring solo albums including her most recent record, 2022's boldly orchestrated and literarily crafted Age Of Apathy. Written by O'Donovan and recorded with acclaimed producer Joe Henry, Age Of Apathy is "stunning" (Rolling Stone) and "taps into the propulsion of prime Joni Mitchell" (Pitchfork).

Age of Apathy received three nominations at the 2023 GRAMMY Awards including one for Best Folk Album. The song "B61" from the album was Folk Alliance International's 2022 Song of the Year.

A savvy and generous collaborator, Aoife is one third of the group I'm With Her with bandmates Sara Watkins and Sarah Jarosz. The trio's debut album, See You Around, was hailed as "willfully open-hearted" by NPR Music. I'm With Her earned an Americana Music Association Award in 2019 for Duo/Group of the Year, and a GRAMMY Award in 2020 for Best American Roots Song. O'Donovan spent the preceding decade as co-founder and front woman of the string band, Crooked Still and is the featured vocalist on The Goat Rodeo Sessions — the group with Yo-Yo Ma, Stuart Duncan, Edgar Meyer, and Chris Thile. She has appeared as a featured vocalist with over a dozen symphonies including the National Symphony Orchestra, written for Alison Krauss, performed with jazz trumpeter Dave Douglas, and spent a decade as a regular contributor to the radio variety shows "Live From Here" and "A Prairie Home Companion."