Performer Spotlight – The Suitcase Junket
"What parts five players would perform, Matt Lorenz of The Suitcase Junket performs alone. 'The band' is built around a resurrected dumpster-diamond guitar, an old oversized suitcase, a hi-hat, a gas-can baby-shoe foot-drum, a cookpot-soupcan-tambourine foot-drum, a circular-saw-blade bell and a box of bones and silverware that operate much like a hi-hat," – Folk Alley.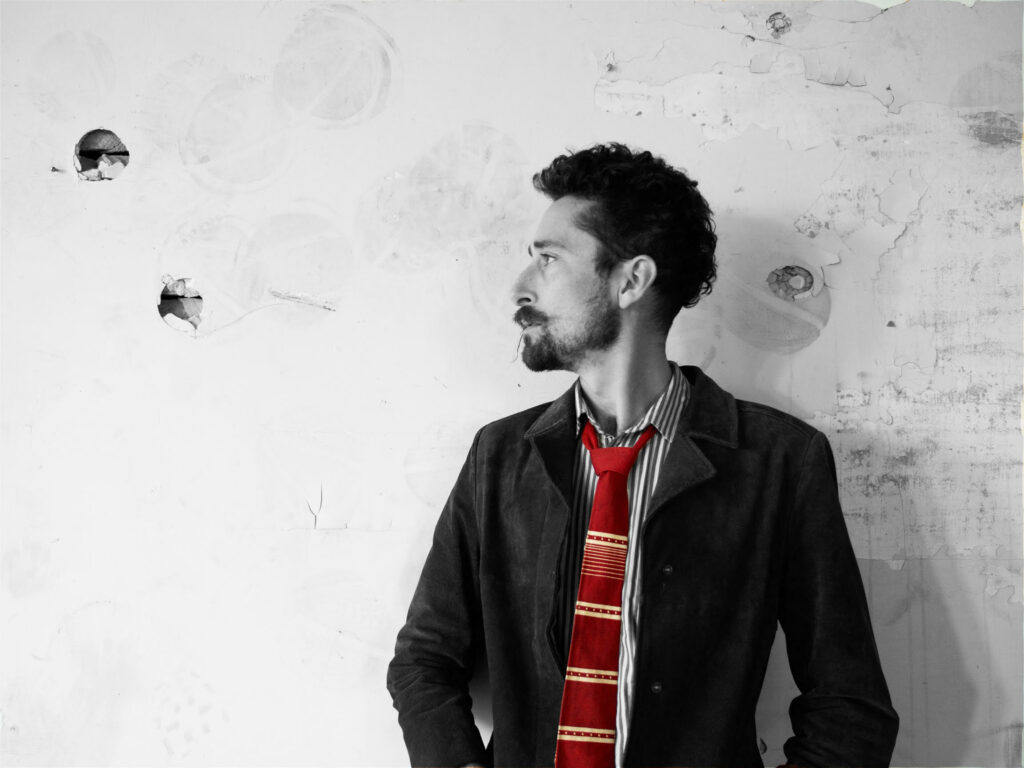 While his guitar buzz-growls out an old tube amp, and his feet pound out rhythms, Lorenz's songs render voices, imagery, and narratives as wide and varied as mountain throat singers, roadhouse juke boxes, and newsreels of our planet's destruction and salvage.
In short, The Suitcase Junket positively blows our minds, and we're super pleased to welcome them back to Strawberry this spring!