TICKETS AVAILABLE AT THE SPRING 2018 FESTIVAL GATE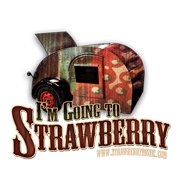 The office is now officially closed, so that we can make our final preparations, pack, and head off to Grass Valley for the Strawberry Music Festival -Spring 2018. Our answering service will be picking up our calls and we'll be returning those that pertain to the Spring Festival, as promptly as possible. Here's the skinny on available ticket types and how you can get yours:
***Spring tickets are available online, at advanced prices, until 5pm Wednesday, May 23rd.
***Starting on Thursday, May 24th, 2-, 3-, and 4-Day adult, child, and teen camping tickets will be available for purchase, at the Gate 4 camping entrance, from 8am to 10pm daily.
***1-Day or 1-Evening tickets for adults, children, and teens will be available for purchase, at the Gate 1 festival entrance, starting at 4pm, on Thursday, May 24th and from 8am until 10pm on Friday, Saturday, and Sunday.
***Signs and staff will be present to direct and assist.
***Children under 7 are always free.
***Fall Festival camping tickets will remain available online 24/7 while we're away and are discounted now through June 7th.
***Follow the link for more information about Spring and/or Fall Festival tickets.
Drive safely everyone and we'll see you there!