SPRING 2020 MAIN STAGE SCHEDULE
You can now view the Strawberry's Spring 2020 Main Stage Schedule. Day and Evening Tickets (without camping) will go on sale Wednesday, April 1st at 9:00 am. And that's no foolin'! Stay tuned for more fun festival news on the way, including the Main Stage TBA, plus Big Bear, Amy's Orchid Lounge, and Revival lineup announcements.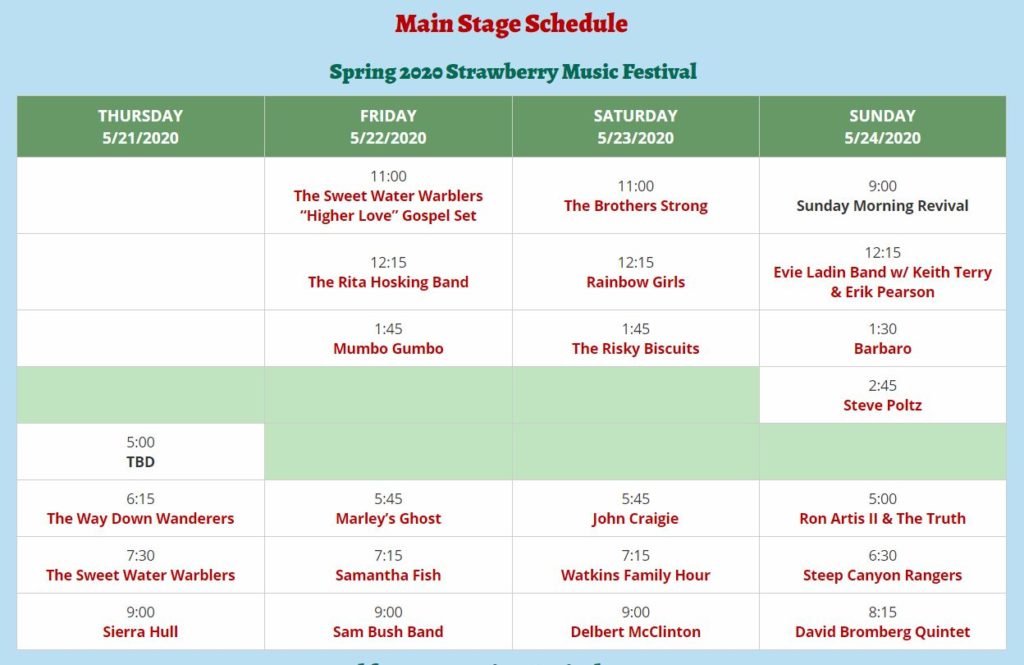 Plan your day and plan your stay at the Strawberry Music Festival – Spring 2020 taking place on May 21 – 25, at the Nevada County Fairgrounds, in Grass Valley, CA. To buy tickets or for more information visit strawberrymusic.com.
#StrawberrySpring2020