RV SITES GO ON SALE AT 9AM ON 1/17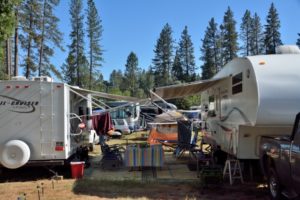 Those of you who would like partial or full hook-ups at the Spring Festival can reserve your campsite at the Nevada County Fairgrounds, starting this coming Wednesday, January 17th by calling the Strawberry office M-F, 9-5 at (209) 984-8630.  We expect to have a high volume of calls on the first day of sales, so if you get a busy signal, just try again and a line will open up for you shortly.  We will be ready take your order, and designate your site number, on a first come, first served basis.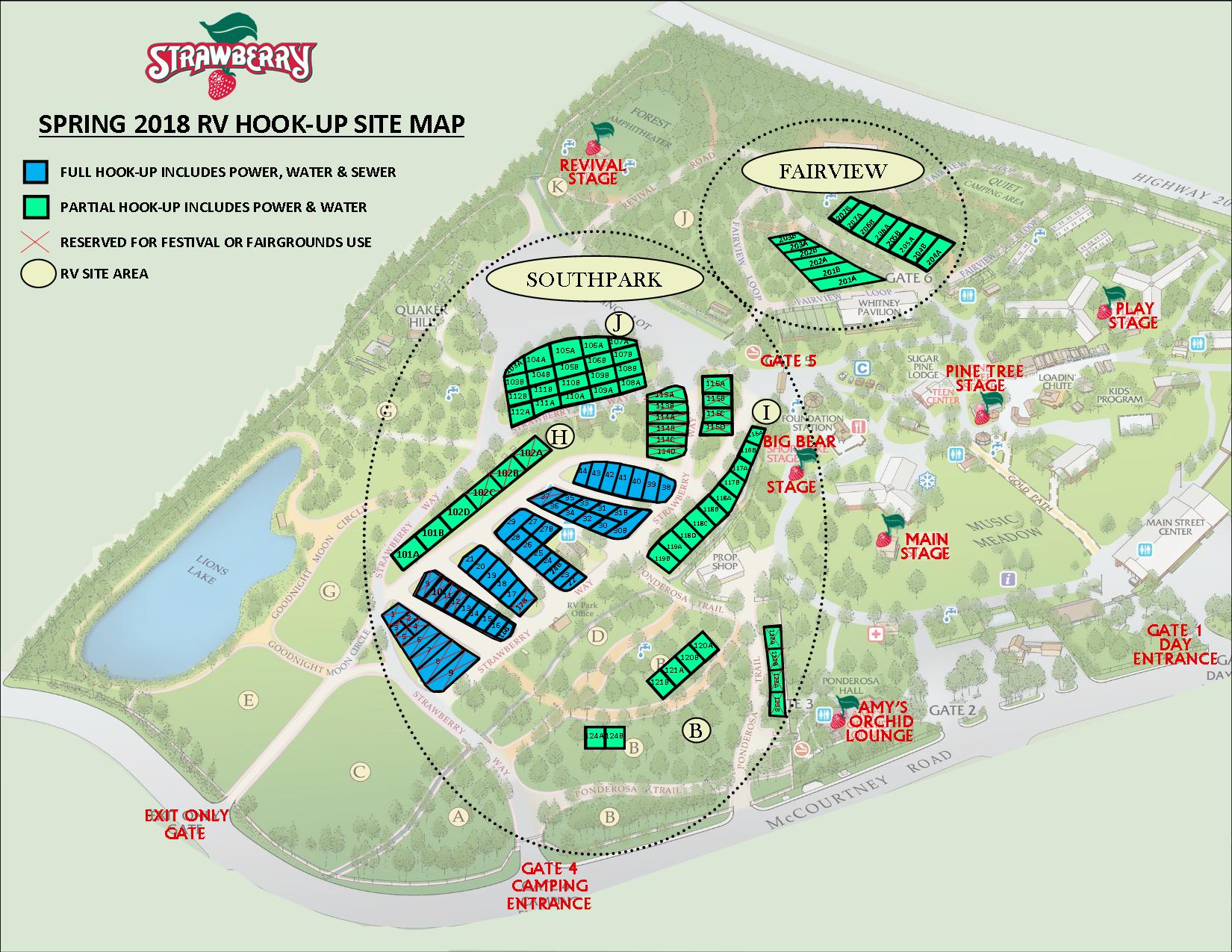 Please read the Spring 2018 RV Site Guidelines for more information about reserving a RV Hook-Up Site.  To view the new map, showing both Southpark and Fairview sites, as well as their relation to all stage locations, open the Spring 2018 RV SIte Map. You may need to zoom in to see the site numbers and you can also check out the Nevada County Fairgrounds Southpark RV Site Map.  Note that the way these maps are laid out can be deceiving and no one site is like another. For a more detailed description of each site, read our RV Site Descriptions List.  Remember, you can always call or email us with any questions you might have and we look forward to seeing all of you in 128 days.
VIEW PHOTO EXAMPLES OF PARTIAL HOOK-UP RV SITES IN H LOT
VIEW PHOTO EXAMPLES OF PARTIAL HOOK-UP RV SITES IN J LOT
VIEW PHOTO EXAMPLES OF PARTIAL HOOK-UP RV SITES IN I LOT
VIEW PHOTO EXAMPLES OF PARTIAL HOOK-UP RV SITES IN B LOT
VIEW PHOTO EXAMPLES OF PARTIAL HOOK-UP RV SITES IN FAIRVIEW