RV SITE FOR SPRING 2020 ARE SOLD OUT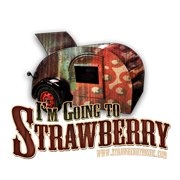 RV hook-up sites, for Strawberry's 2020 Spring Music Festival, sold out yesterday. With the help of our customers, we were able to manage the initial surge of calls quickly and it took our staff the rest of the day to return calls and finalize sales. A waiting list was started for those who were not able to get a site yesterday. The first RV Site to be refunded by the deadline on May 1st will be offered to the first person on the waiting list, and so on and so forth. While having a reserved RV site with power and water hook-ups is a great way to experience the festival, please don't forget that, in addition to top-notch entertainment and one-of-a-kind programming, dry camping with any size or type of recreational vehicle is included in the price of Strawberry's multi-day camping ticket. General camping is available on a first come, first served basis, throughout this beautifully forested campground at the Nevada County Fairgrounds. As usual, our Camping Assistance Crew is available to help you find your festival home-away-from-home in the trees, when you arrive. If you have questions, our office is open Monday – Thursday, 9:00 am – 1:00 pm, at (209) 984-8630. Thank you so much for your support of Strawberry!
Get your tickets online now and we'll see you there… in 167 days!