ROCK IN ROAD PRESENTS A HOG RANCH RADIO BROADCAST "KEEP TUNED AND BERRY ON"
THURSDAY, MAY 27TH AT 8AM THROUGH SUNDAY, MAY 30TH AT 8PM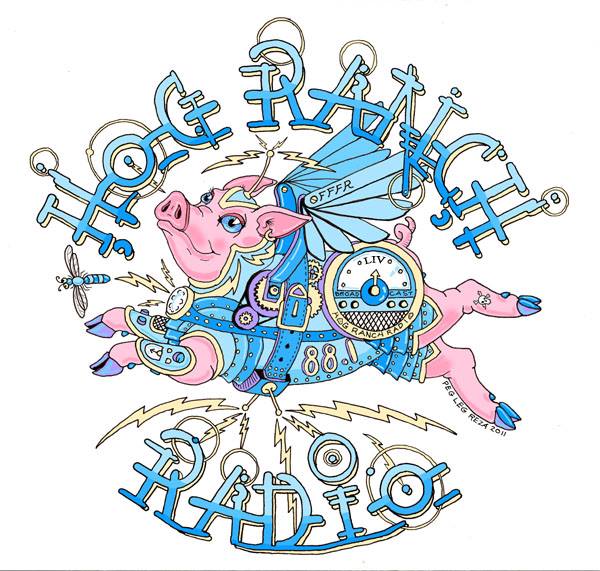 By the time Memorial Day weekend rolls around; it will still be another full year before we are able to gather again in person, at the Spring 2022 Strawberry Music Festival. Many of us are wondering how to commemorate the occasion and are eager to connect with festival friends. Who couldn't use a little bit of the Strawberry Way to get us through this next year? The good news is that the pirates have teamed up with the non-profits to save the date!
Our non-profit partner, Rock In Road is pleased to present a Hog Ranch Radio broadcast of all things Strawberry. For four full days, Hogsters will expand on their original mandate to be the voice of the campground to become the voice of Strawberry camps dispersed. Our beloved pirates will draw from an extensive audio archive of recorded material from every corner of the festival program, to tell the stories and share the songs of Stawberry past. The Hog will also connect to Strawberry present through the remote broadcast of live performances, shout-outs, and backyard jams. Our collective Strawberry future will take shape in the form of Spring 2022 performer cameos, as well as in the positive energy we create together from this event. In keeping with the Hog's mission, there will be lots of opportunities for audience participation.
Please fill out our Participation Interest Form or email us at info@strawberrymusic.com to express your interest in getting involved. You will also be able to contact us during the broadcast to receive a special commemorative QSL card by mail, with written confirmation of the time, date, and location you received the broadcast. Please stay tuned for more details, links, and frequency to follow.
The event will be broadcast on low-power FM from Jamestown, CA. Please note that this event is not open to the public and will be produced with the very bare minimum of volunteers on site in order to comply with COVID-19 safe practices and protect the health and safety of our essential workers. Festival fans will also be able to hear the broadcast wherever they are, via a totally free stream. Please stay tuned for more details, links, and frequency to follow.
We are especially grateful to Strawberry's non-profit partners who have sponsored the event, the QSL promotion, as well as access via live stream. Visit the Rock In Road website to learn more about them and their projects. Tax deductible donations in support of the broadcast will be accepted by Rock in Road via PayPal. We hope you will join in the fun for "Keep Tuned and Berry On".