PASCAL BOKAR'S AFROBLUEGRAZZ BAND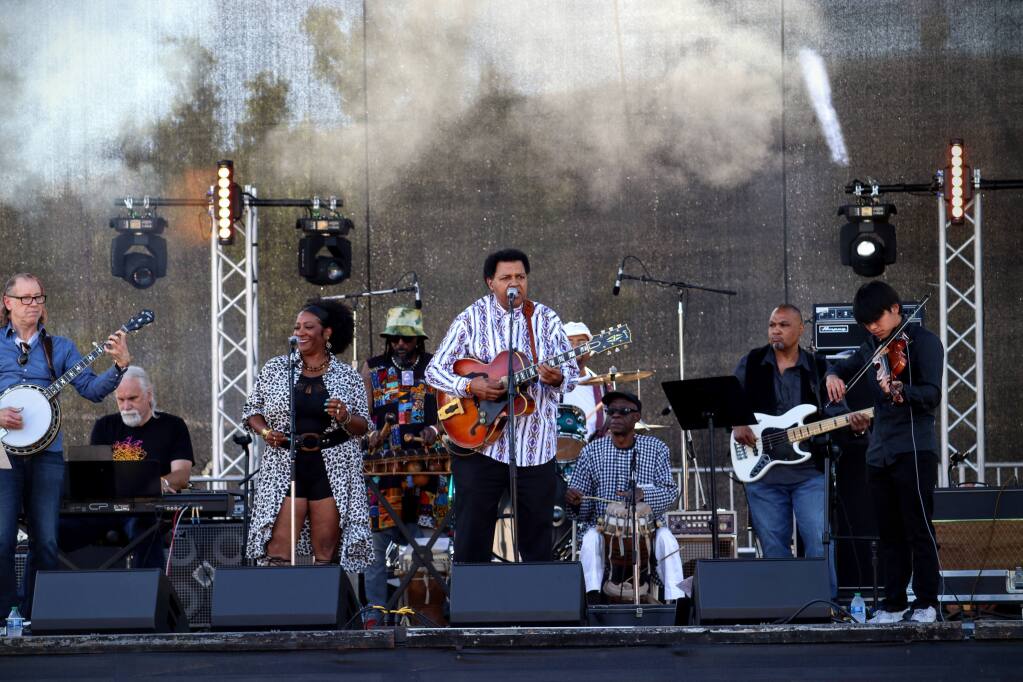 The pinnacle of versatility, talent, and musicianship, Pascal Bokar impresses everyone with his innovative combination of musical styles culminating into the unique blend he calls AfroBlueGrazz. The name derives from combining Afro-Funk, Blues, Bluegrass and Jazz to form a completely new sound blending the familiarity heard across a multi-genre performance. Pascal Bokar, as a music composer, vocalist, and guitarist, proudly expresses the musical textures of his Senegalese and Malian roots by including fiddle, balafon, and banjo with his AfroBlueGrazz Band. This award-winning musician has made a name for himself in both the national and international music industry.

Pascal Bokar has performed at numerous music festivals as a headliner and his performances
have taken him to every corner of the world including Europe and Japan. With such virtuosity and proficiency, the band has given birth to a whole new genre of music. The AfroBlueGrazz
sound is the brainchild of composer, guitarist, and vocalist Pascal Bokar. Pascal has brought a
unique fusion of textures and styles drawing from multiple traditional musical genres to create this new sound all his own. It includes West African rhythms, melodies, and percussion fused with Blues, Bluegrass, Jazz, R&B, and even Gospel.

AfroBlueGrazz is a celebratory musical group that generates an infectious groove, powered
by West African balafon (ancestor of the marimba) sabar drum, banjo, and fiddle. The band brings out high-velocity bebop scat guitar, drums, bass, vocals, and keyboards. This compelling musical style is perfectly displayed by the capable hands of Pascal Bokar and his AfroBlueGrazz Band.