Performer Spotlight – The Puffball Collective
"We present this music to scintillate your souls, soar your spirits, groove your bodies, and bounce your booties," – that's the Puffball Collective, a Santa Cruz based purveyor of funky dance jams.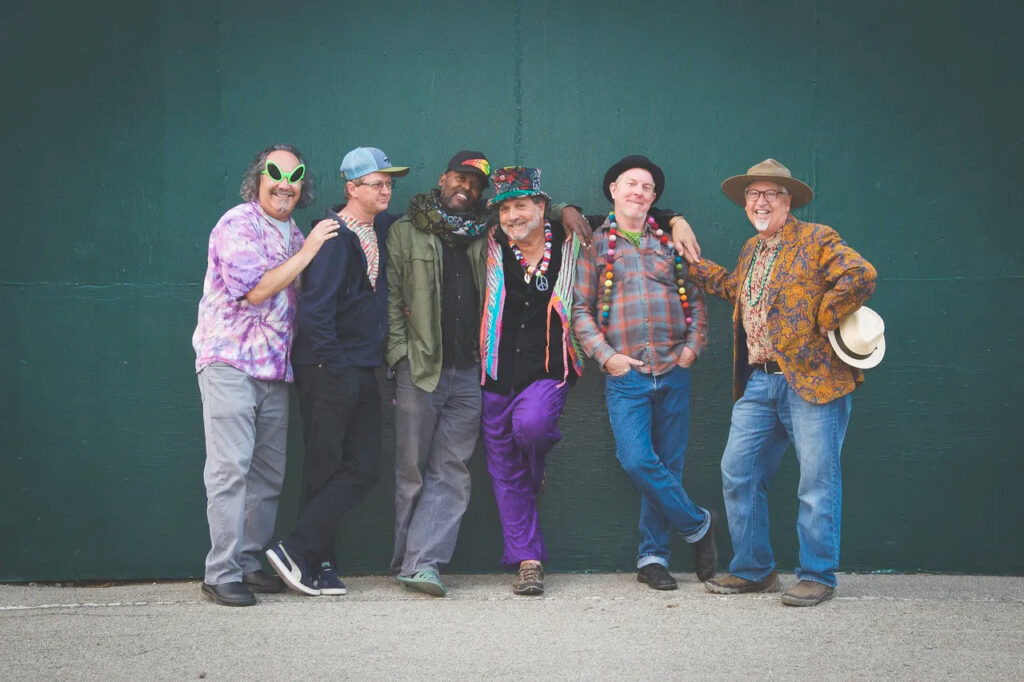 They feature a wide range of music to keep your feet and faces happy, including an amazing catalog of original tunes ranging from acid jazz to freaky funk, Americana to bluegrass, rock~a~billy to sweet soul, and blues to psychedelic rockers.
They also do The Allman Brothers, The Grateful Dead, Sly Stone, The Beatles, heck, they even puffball'iize Peter Rowan and Bob Dylan.
Ah, such spirit-lifting revelry. So, what are we waiting for?? Strawberry!!