Performer Spotlight – Honey Run
Complemented by fiddle, guitar and mandolin, the tender harmonies of Kat Baker and Owen Ragland of Honey Run harken back to a summer picnic at the river, or the last time you absorbed a sunset from a meadow of tall, sweet grass.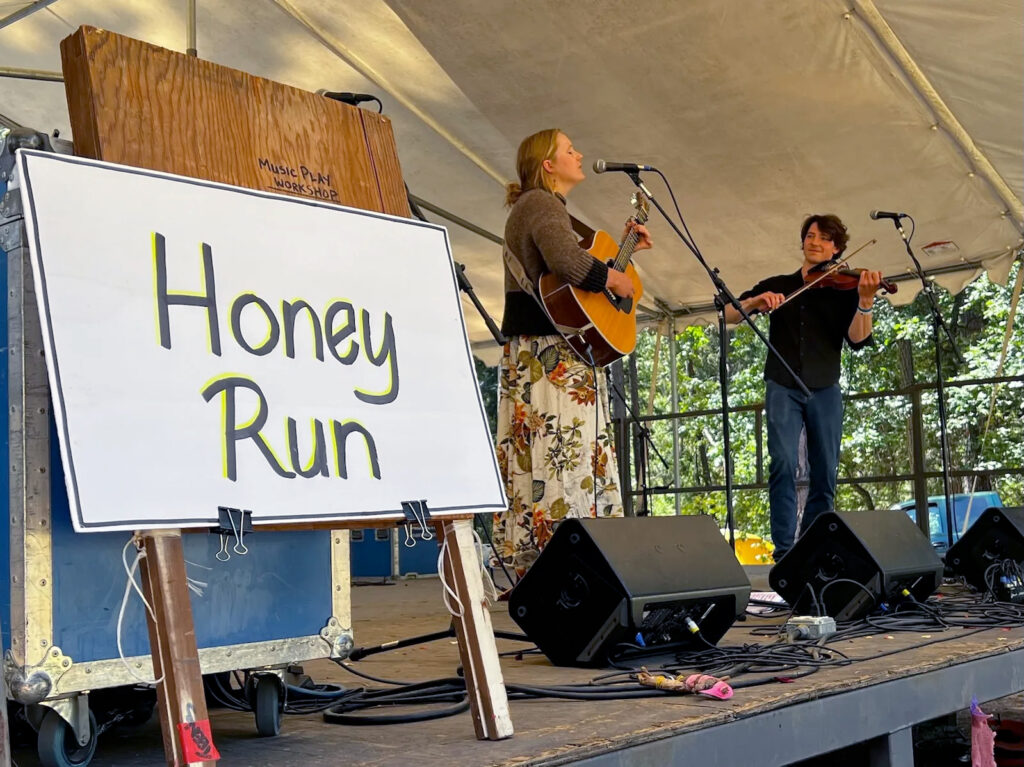 With old-timey and bluegrass roots, this folk, string duo is delivering on the intimate acoustic sound, fresh with originals and new versions of tunes you thought you knew. Of late, they've been working on an EP of re-worked traditional old time tunes.
They are no strangers to Strawberry, and we are super excited to welcome Honey Run to their first performance on the main stage!
For more on Honey Run: https://strawberrymusic.com/performers/honey-run/