Performer Spotlight – Handmade Moments
Who caught these folks guesting with John Craigie last Strawberry? We're super pleased that they are returning for their own riveting set of jazzy, southern-rootsy, folksy, rock-background-y tunes.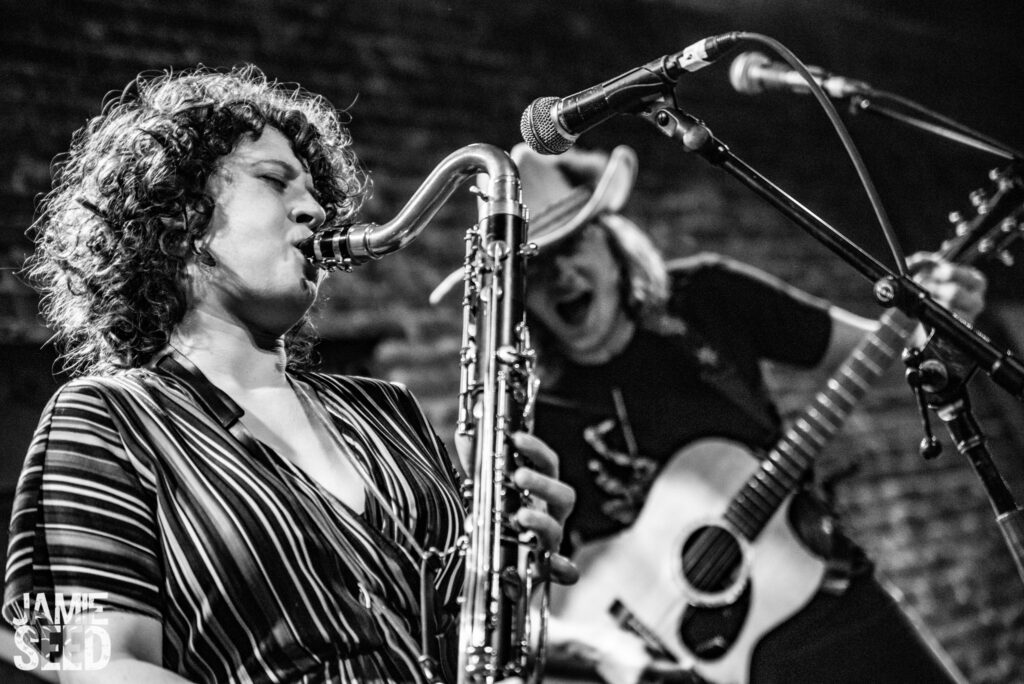 Anna Moss and Joel Ludford share intoxicating rhythm and sophisticated songcraft that can only come from a duo of multi-instrumentalists who have built and rebuilt a musical life together. To learn more about their re-building journey, check out the film "Busking," a documentary by Timo Vergauwen.
"Experiencing a Handmade Moments show is kind of like enjoying a spoonful of political discourse wrapped in local organic bacon and deep fried in hemp oil — and it's all silky," Nick Brothers, Free Weekly.
Did somebody say bacon?
Here's to experiencing some silky, soulful, and slightly salty Handmade Moments!