PERFORMER SPOTLIGHT – BIG RICHARD
Alert! Big Richard is on its way. This neo-acoustic super group made up of well established Colorado musicians is driven by sisterhood, harmony, humor, as well as the shared desire to rage fiddle tunes and smash the patriarchy!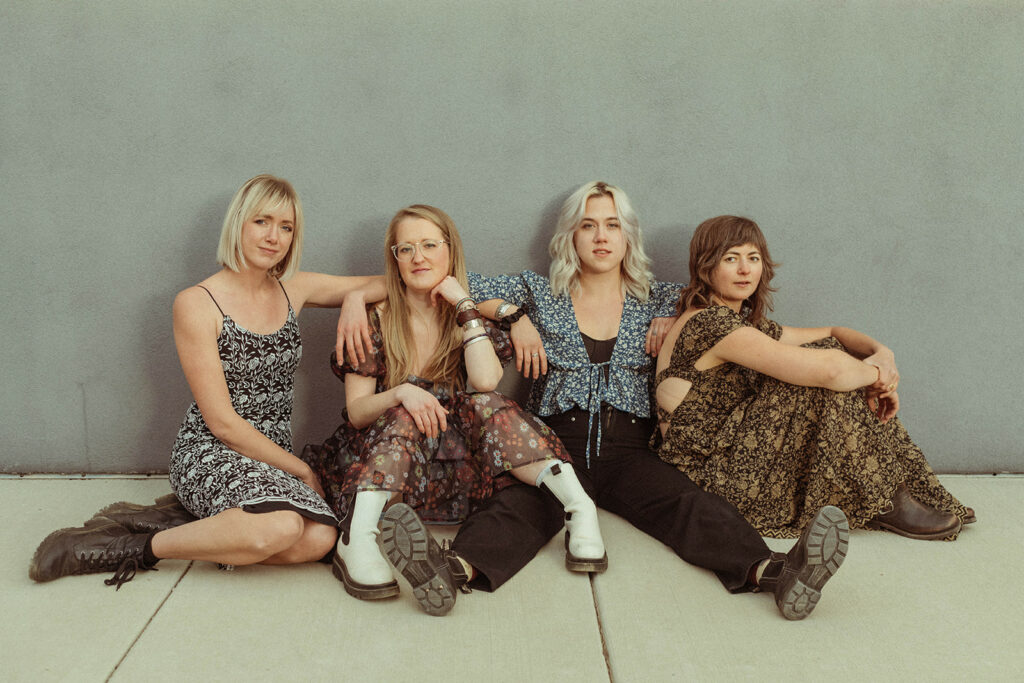 Bonnie Sims on mandolin, Joy Adams on cello, Emma Rose on bass + guitar and Eve Panning on fiddle come separately from many veteran groups in the Northern Colorado music scene. Together, as a relatively new band, they create a collection of witty, accomplished, talented live wires who are ready to wow us this spring!
"Big Richard comes with a set of big balls and these ladies tout theirs without a second thought. These powerhouses convey who they are with a no nonsense, no excuse mentality." (Grateful Web)
We're all ears – see you at Strawberry, Big Richard! for more: https://strawberrymusic.com/performers/big-richard/