Performer Spotlight – Achilles Wheel
We are delighted that Nevada County's own Achilles Wheel is returning to the festival this year! Prepare to be entranced by these "Sierra mountain improvisational-spirited rockers" while simultaneously shaking a leg to their "energy-generating psychedelic-tinged jam of rock and joy," -The Grateful Web.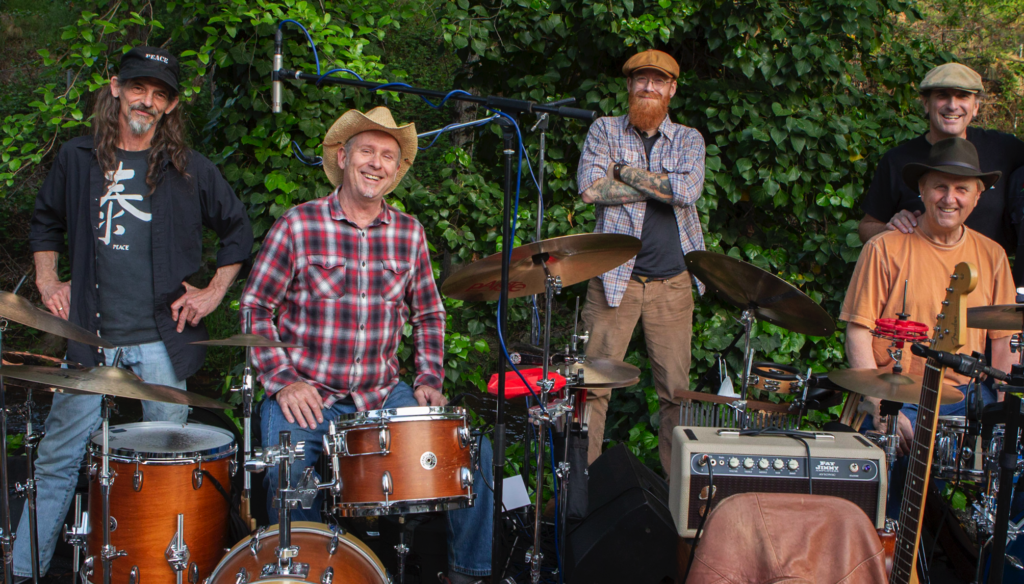 Fronted by writers/players Paul Kamm, Jonny Mojo and Shelby Snow, their soulful storytelling runs deep. Grateful Dead publicist Dennis McNally notes "the rhythm section is wicked, Paul's rhythm guitar is first-rate, and Jonny's lead can make a stone dance. But what so many jam bands lack, AW has in spades – namely, truly excellent songwriting."
Let's do it! Welcome back, Achilles Wheel!