MAX DELACY REST IN PEACE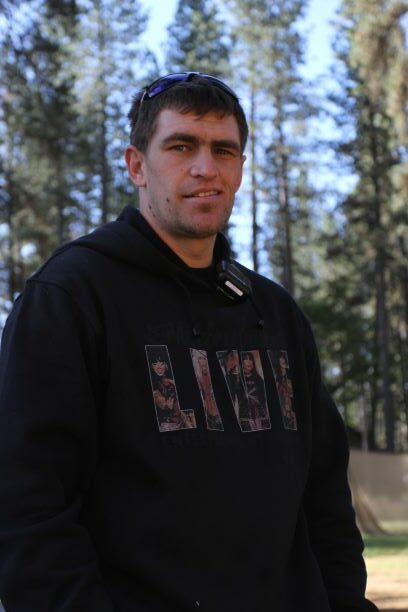 Strawberry is sad to announce that our dear friend, and Stage Manager, Max DeLacy, died this past Tuesday. He passed peacefully at his home, after a quiet and courageous battle with a recent recurrence of adenoid cystic carcinoma. Max's presence on this planet is now sharply missed and his absence has left a huge hole in so many hearts. Having grown up at Strawberry and in the Columbia music scene, this live music community has played a huge role in Max's life since the very beginning. Many of you remember him when he was a young tike busking with his fiddle along Hog Ranch Road and/or on the Main Street of Columbia.
Max cultivated his natural aptitude for the behind-the-scenes side of music production into a very successful career and was highly skilled in technical areas such as sound, lighting, rigging, production advance, and stage management. Max perfected his approach to each endeavor in his own subtle style and with a uniquely humble grace. He was well respected in his trade and proud member #134 of the International Alliance of Theatrical Stage Employees (IATSE).
He applied that same fervor to the making of music. After having learned and played nearly every stringed instrument known to human, found his passion for the dobro, about 10 years ago. From that time on, he worked diligently to perfect his sound, notation, and instrumentation and even studied under masters of the craft, such as Jerry Douglass, who he deeply admired and modeled his style of playing after. Over the past several years, Max has become one of the best performing artists in the area, a highly sought after musical companion, and a singular force and stalwart advocate for the old time and bluegrass jam scene in Columbia.
Beyond that, Max was one of the nicest people we have ever known, so incredibly kind, and easy to be around. Hundreds of his best friends are deeply connected now in this loss, as is evident by the outpouring of love, shock, and sadness we are all sharing. Besides being our Stage Manager, Max also worked in the Strawberry office regularly for many years and we can hardly fathom our reality without him. A really nice tribute to Max's life and his musicianship was published on the front page of yesterday's Union Democrat and can be found by scrolling through to the fifth full feature article. A celebration of his life will be planned for sometime around late June.
We are sending unending love and our deepest condolences to his entire family. We will do our best to keep Max's spirit alive in the music, as well as in the way we treat each other. Rest in peace, dear friend. You will be profoundly missed.