MASSAGE THERAPY AT MUSIC MEADOW
🌿 Discover the ultimate relaxation at the Massage Booth nestled within the serene Music Meadow at the Strawberry Music Festival! 🌿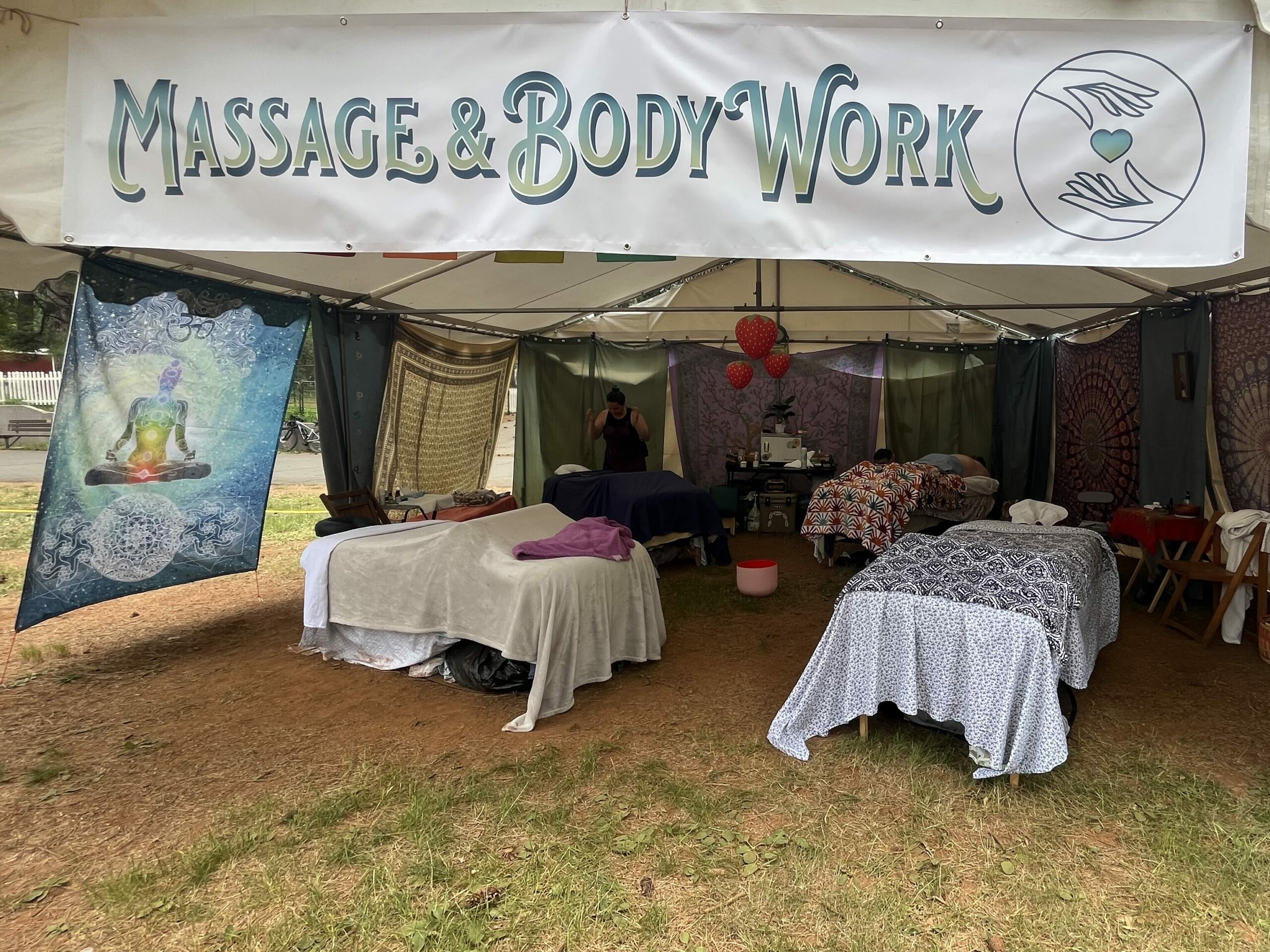 📍 Our enchanting booth is located in a prime spot, so make sure to line up early. Sign-ups for massages begin promptly at 9:30 am each day and are available for that day only. ⌛️ Don't miss your chance!
💆‍♀️ Indulge in a blissful session with our talented massage therapists. Choose from two incredible options:
💆‍♂️ 30-minute massage for just $50. 💆‍♀️ 60-minute massage for only $100.
💰 Payments are hassle-free! You can conveniently pay your massage therapist directly in cash or through the Venmo app. 💳
🕑 Opening hours: 🌞 Thursday: 2:00 pm – 8:00 pm 🌞 Friday & Saturday: 10:00 am – 8:00 pm
🎶 Immerse yourself in the festival ambiance and surrender to the tranquility of the Music Meadow. Take a break from the excitement and treat yourself to a well-deserved massage experience. ✨
⏰ Remember, the demand is high, and spots fill up quickly. Don't miss out! Arrive early to secure your slot and avoid disappointment.