JUST A FEW 2-DAY TICKETS LEFT AT TIER 1 PRICE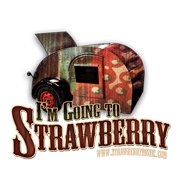 There are under fifteen 2-Day Adult Camping tickets left at the Tier 1 discount price. Due to popular request, the 2- and 3-Day tickets are more flexible to use now than ever before. The 2-Day Adult Camping ticket includes music, activities, and dry camping for one adult on any two consecutive nights, starting at 8:00 am on day of entry and checking out by 10:00 am two days later. You can buy your deeply discounted 2-Day ticket now, and/or view exactly how many of these dandies are available in real time, at https://strawberrymusic.com/product/spring-2-day-camping/. Strawberry is your family-friendly festival home away from home for the holiday and we cannot wait to see you there!
For more information visit our website at https://strawberrymusic.com/ or call us at (2090 984-8630.