BARWICK AND SIEGFRIED RETURN TO SPRING BERRY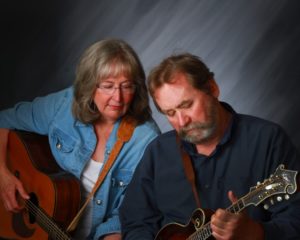 Sacramento native, Kathy Barwick has been widely hailed as one of California's most versatile acoustic musicians and is an award-winning multi-instrumentalist. As a founding member, lead singer and mandolin player for the popular bluegrass band, Mountain Laurel, from 1988 – 2011, Pete Siegfried quickly earned a reputation for his soaring and expressive tenor vocals. Since Mountain Laurel disbanded and Barwick and Siegfried was formed, Kathy and Pete have enchanted audiences with a distinctive blending of bluegrass, old-time country, traditional Irish, and folk music. From notorious Northern Californian stages and studios to pubs and concert halls across Ireland, Barwick and Siegfried is an international delight! Please join us as we welcome this acoustic duo back to the Spring Festival lineup, in 2018.
Get your tickets to the Spring 2018 Strawberry Music Festival.