The Strawberry calendar is back, featuring a selection of photos from the past three spring festivals. We tried earnestly to include as many of your beautiful faces as possible, and we hope you enjoy the outcome!
We are very grateful to the photographers whose work is featured in these calendar pages as follows: Dave Bonnot, Robin Frenette, Tim Konrad, Shelby McCauliffe, Kate Skogen, and Tim VanRaam. Another big thanks goes to design and layout extraordinaire, Dave Bonnot!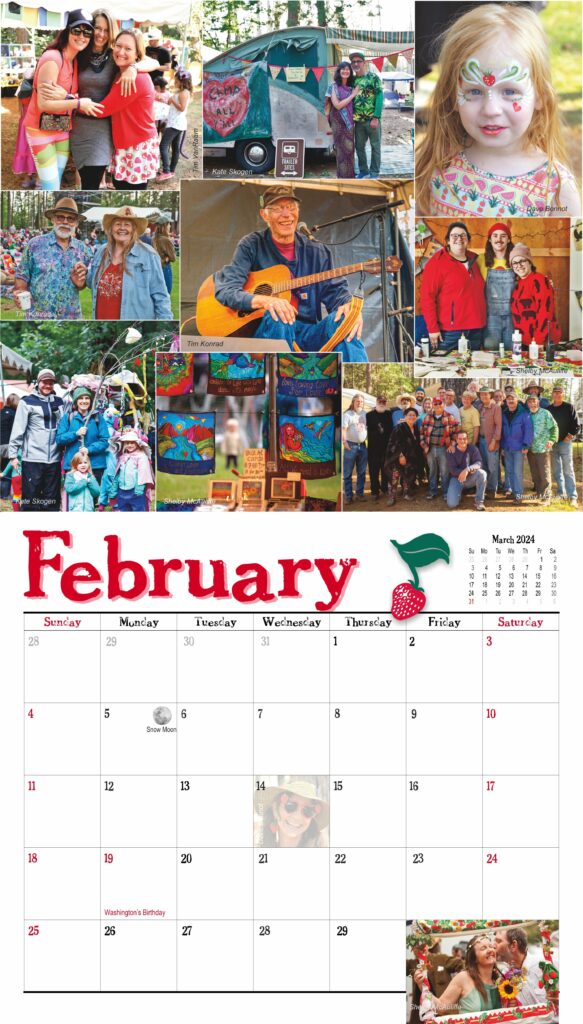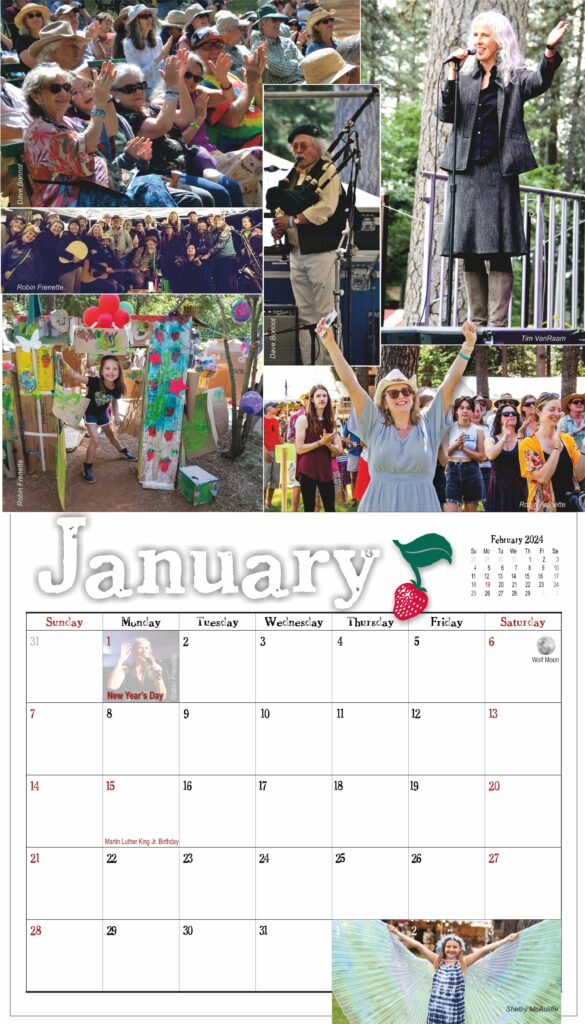 The first Strawberry calendar was designed by Bryce Browning in 1992 as a promotional piece, but was discontinued in 2004 due to expense. We have all missed it ever since!
It is hard to believe it's been twenty years, but now the calendar is back! You can buy this special 12 month photo collage calendar now for $30.00 which includes shipping and sales tax. Or, get one calendar free per order of 5-Day Camping tickets for a limited time only.