PERFORMER SPOTLIGHT – BANANA SLUG STRING BAND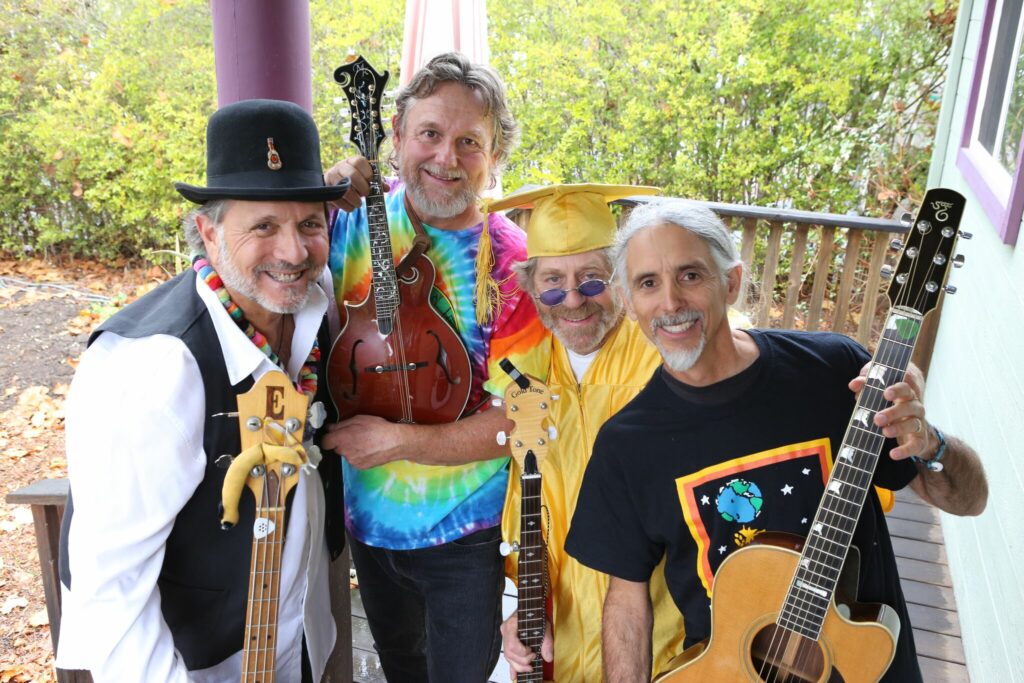 Blissfully slimed by their presence for nearly 40 festivals, Strawberry is proud to welcome back the Banana Slug String Band next year!
Can you believe that Doug Dirt, Airy Larry, Marine Mark and Solar Steve have been Environmentally Edutaining at festivals, schools, camps and more for 38 years?
We absolutely LOVE that all those Water Cycle Boogie pirouettes, Ants conga lines, and frolics of the Sluganian Professor have fostered multiple generations of earth and music lovers – you can spot'em lining up with their Moose moves at Strawberry Slug shows!
If you can't wait till Spring, go online and get yourself some Santa Slug — Slug Music, Songbooks or hand-dyed T-shirts (Adults and Kids)!
Love the Slugs? They love you, too. (Aw, we feel so warm and slimy.)
More on the Slugs: https://strawberrymusic.com/performers/banana-slug-string-band/