THE SWEET WATER WARBLERS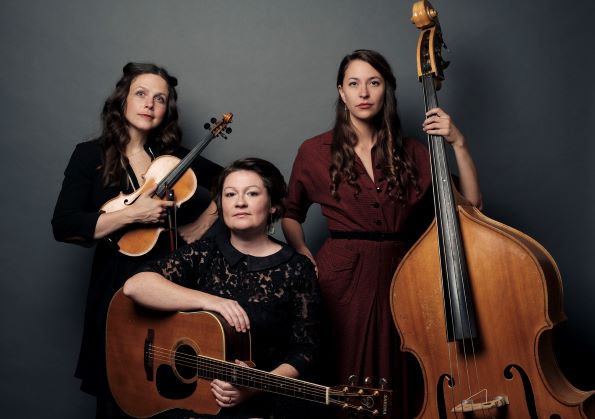 Formed at the Hoxeyville Music Festival in 2014, The Sweet Water Warblers have gone on to attract serious admiration wherever they appear.

Michigan songbirds, Rachael Davis, Lindsay Lou and May Erlewine had each carved out successful careers on the American Roots Music circuit and in the process grew to respect each others' work.

When they finally gelled into the potent force they have become, it was the most natural coming together – three singing sirens and multi-instrumentalists whose repertoire swings from gospel and bluegrass to soul and even joyful interpretations of pop.

With three-part vocal harmonies that are sublime, they trade instruments including mountain fiddle and banjo, uke, guitar and double bass.