SAM REIDER & THE HUMAN HANDS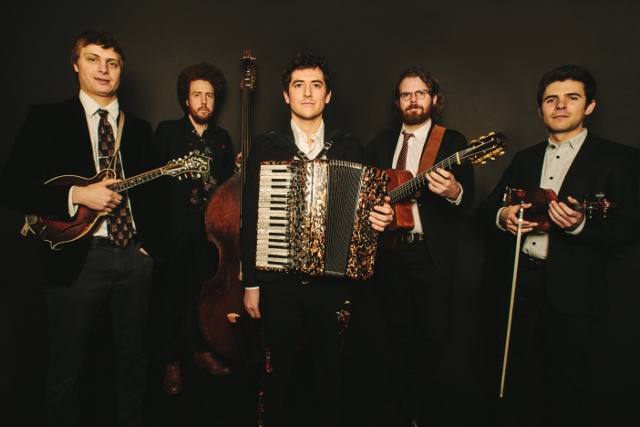 Jazz pianist turned roots musician, Sam Reider is redefining American music on the accordion. He's been featured at Lincoln Center and on NPR, and performed alongside pop stars, virtuosos and folk musicians around the world ranging from Jon Batiste and Stay Human, to viral YouTube sensation CDZA and T-Pain, Americana singer Jim Lauderdale to Grammy Award-winning Venezuelan musician Jorge Glem.

Reider's debut record Too Hot To Sleep presents his unique compositional voice alongside an ensemble of top-drawer musical collaborators and compadres called The Human Hands.

Reider grew up in San Francisco, the son of a musical theatre composer and klezmer musician. He was recognized at an early age for his talent at the piano but didn't find the accordion until college when he moved to New York City and fell in love with folk music.

This set him off on a journey that has taken him from back porches and dive bars to concert halls and major festivals in practically every state in the country. Representing the U.S. Department of State as a musical ambassador, Sam has travelled to China, Laos, Cambodia, Myanmar, Vietnam, Turkey and Azerbaijan, carrying his accordion on his back everywhere he goes and collaborating at every opportunity with international artists.

Now he's surrounded himself with a crew of some of the most in-demand young acoustic musicians on the scene in Brooklyn. The Human Hands have developed a cultish following and a reputation for mind-bending sets of high-energy, improvised music.