PHIL SALAZAR & THE KIN FOLK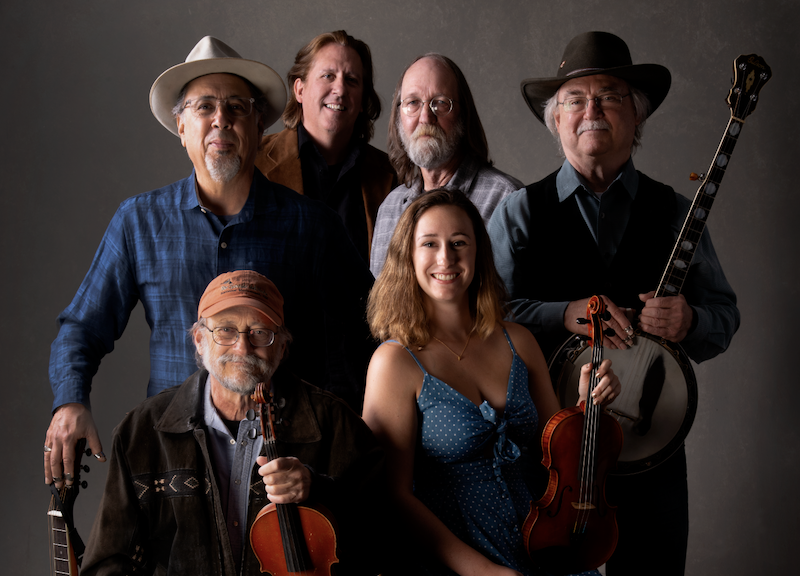 A Living Legend of California Bluegrass

From Bach to Bluegrass and everything in between.

Phil has been a performer since the day he was born when he crawled around the stage of his father's symphony. He has been playing violin at the age of 5. At 14 he began to play blues and rock fiddle, rebelling against his classical roots.

In his late teens, he was playing a number of genres and has since played with some of the best from each one: blues (Nick Gravenites, Pete Sears, Steve Miller), rock (Bob Weir, Kenny Loggins, Jimmy Buffett), bluegrass (John McEuen, Peter Rowan, Nick Forster, Peter Wernick), country (Kix Brooks, Zac Brown), folk (Kate Wolf, Jay Ungar), Cajun (Mark Savoy, Steve Riley), Irish (Kevin Burke), and jazz (Bruce Forman, Shelly Burg).

In 1984, Phil started The Phil Salazar Band. Over the last 35 years, the band has become like family and is now called Phil Salazar and the Kin Folk. They have recorded 7 albums, two for the legendary Flying Fish Records. Due to their incredible acoustic diversity, they have become fan favorites at concerts and festivals up and down the West Coast, such as Live Oak Music Festival, Strawberry Music Festival, Huck Finn Jubilee, Wintergrass, Kate Wolf Music Festival, California Bluegrass Association Festival, Parkfield Bluegrass Festival, and more.