DANGERMUFFIN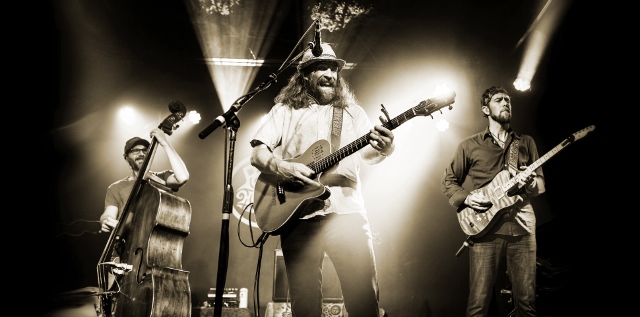 DANGERMUFFIN
HERITAGE TOUR
BIO
Charleston, SC's Dangermuffin is an eclectic quartet that weaves lyrical themes of sea, sun, and spiritual connection with Americana, Island influenced, Folk and Jam grooves. The band's live show swims between tasty acoustic, and rockin' electric sounds.

On the band's 6th and latest release, 'Heritage,' Dangermuffin reaches into their creative arsenal to craft an album showcasing the band's signature coastal-influenced grooves mixed with Americana sensibilities and Appalachian fingerpicking. The album's lyrics contemplate the universal human connection to our ancestors, ancient traditions and symbols while yearning for humanity to get back to its roots. It is an audible showcase weaving introspective lyrics with catchy, nimble guitar riffs. Fittingly, the album's soaring vocals were recorded in Charleston's historic Unitarian Church, a National Historic Landmark built in 1772.

Recorded, in part, at the Unitarian Church in Charleston, a National Historic Landmark where congregations have sought truth with open hearts and minds since its founding in 1772, the album's inception and creation echo its motives and message. Heritage is about getting to the shared roots of humanity, and following that all the way out to the branches where the forbidden fruit—the muffin, sweet and simple—begs to be plucked and consumed. But don't take a bite without an open heart.